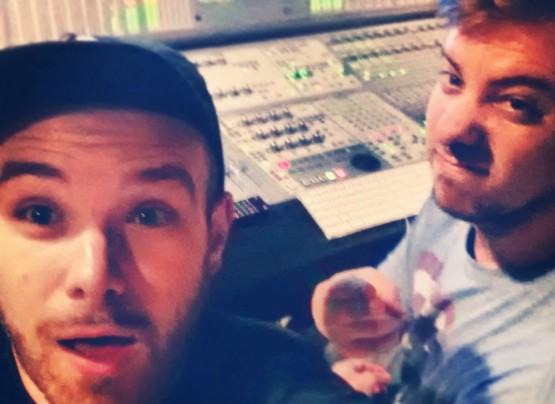 Tab & Roc On Command are a New jersey production/songwriting duo making music in all genres. Starting with Hip Hop, placing tracks with Wale, Maino and Slim from 112, they quickly branched into other areas of music. They handled both writing and performing on Tïesto's Club Life vol.3 on the Baggi Begovic produced track "Compromise" Ft Tab. The team also had music placed on over 30 TV series across 8 different networks world wide including Keeping up With The Kardashians, 90210, Real World,Bad Girls Club, MLB Network, Basketball Wives and many more.
How do you use Reason in your music making?
We use if for both studio work and live shows. Sequencing, layering sounds, chopping samples in Recycle and triggering them in Reason, drums… pretty much everything
What has been the best moment in your music making career thus far?
So far its been making the Tïesto Album "Club Life #3". It was a record we did a few months before and didn't really know where it was going. Next thing we know we were sent a video of Tïesto playing it at the Staple's Center on YouTube. Soon after we heard it was going to be released through Musical Freedom and would be track #3 on the album. Thanks Baggi Begovic, Tïesto, Rodney Hill for making that record happen!
You write for both television and the dance floor, does your workflow differ between the two?
TV is more about meeting deadlines, fast turn arounds, having the right intro and ending so the editors can cut in and out of sections as needed and being versatile. With songs and producing for artists we can write ideas quick then go back and tweak them as much as we want.
Any words of wisdom for aspiring producers and musicians?
Do it because you love it or not at all… and be prepared to out work everyone.