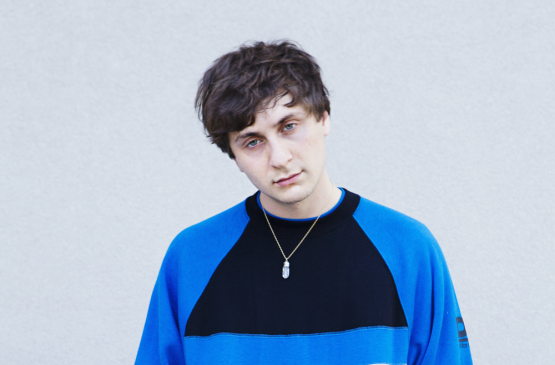 When you come across a video where someone samples percussion and snoring (!) together with an older gentleman covered in tattoos, it's hard not to be curious. Therefore we had a quick chat with New York-based mad audio experimentalist Hot Sugar to find out more about his approach to music production.
Your music is full of  unique sounds, could you tell us a bit about how you create them?
I record a lot of sounds on portable recorders then import them to the NN-XT to make patches. I make everything from basses to keys or sustained organ type patches. I'll compose a melody and add instrumentation surrounding it. After that I import drum samples i've recorded into Redrum or Kong and make a beat to accompany the riffs I created. Between the drum machines and the samplers you can make a whole song.
My favorite patches are the ones I've made using recordings I couldn't hear at the time (usually because they were too quiet or even silent). Just because we don't hear something doesn't mean there isn't a sound, tone or texture to present. I love recording "silence" and cranking up the volume afterwards to hear the intricacies our ears cant. I've made number of patches from roomtones that at first seemed silent but once distorted and compressed sounded like eerie whistles or even basses. I usually throw them into the NN-XT too.
When I travel to a place I haven't been to before I turn on my recorder and capture it (whether a new place a couple blocks from my apartment or another country entirely). Sometimes I like to scroll through my folders of recordings and press play without reading the filename. Some are recognizable but most are confusing and disorienting. I try to picture the spot and by then my imagination gets the best of me. Once I'm lost in that world I can hear other melodies and things going on so the songs start writing themselves.
Any Words of Wisdom for aspiring producers and musicians?
There are plenty of stock sounds offered by a program like Reason but there are an infinite number of other ones outside that are just waiting to be recorded and brought back to your computer. The sounds that come with the program are incredibly impressive but the real gift Reason offers is the ability to transform whatever you want on your own.
https://soundcloud.com/i-d-online-1/music-to-hot-sugar-seductive