Detroit raised producer/DJ Skylar Tait a.k.a. SKYWLKR woke up on his tour bus one snowy December day in Stockholm, while being on tour with rising hip hop star Danny Brown, and immediately tweeted his favorite music software company with a request to hang out. Naturally we obliged.
SKYWLKR has made a name for himself by producing music for, and touring the world with hip hop artist Danny Brown who recently released the album "Atrocity Exhibition". Besides selling out venues with Danny Brown, SKYWLKR is also a member of the Bruiser Brigade crew, where said Danny Brown also is a member. SKYWLKR came by the Propellerhead office to hang out in our studio and talk about what he loves about Reason and what to do when writer's block hits. You also get to know what his all-time favorite album is.
What's your favorite new Reason 9 feature?
It's gotta be Scales & Chords! I wasn't musically trained so sometimes I don't really know what I'm doing. It's really cool to being able to form chords by just pressing one button on the keyboard, and at the same time you're learning too because it shows you what the chord looks like on the keyboard! That's a cool thing so my new favorite thing in Reason 9 has to be the Players, and especially Scales & Chords.
Do you work with vocals? Do you use the new Pitch Edit in Reason 9?
I haven't got a chance yet! I am working on this project back home but I have been on tour for so long. I've watched the tutorials and I can't wait to get back home and use it.
How do you get started with a new song? What usually sparks your creativity?
I don't really have a formula to making beats. Sometimes I'll just sit there and I'll be drumming on the table, or I'll hear a sound or a melody in my head and I'll put it out on MIDI and then I'll just go through patches and find a patch I like and tweak it a little bit. So I don't really have a formula but I'll just say I get started in my head when I'm not even in front of my computer.
If I come up with a cool melody, I'll browse presets or sometimes if I'm bored, I'll do both at the same times: play something on the keyboard and browse patches at the same time. A patch or a sound might give me inspiration. It's not really one way or the other, it's really both. Sometimes I have the melody and I need the sound and sometimes it's the other way around.
What do you do if writer's block hits? Any tips to break out of it?
That's what I love about ReCycle! I have this folder full of 200 songs that I've chopped up in the past. I have so much stuff that's never been put out so when I'm bored or when I have writer's block, I'll go through my pre-chopped samples and just sit there and try to come up with a new way of flipping the sample. Some times I'll be on the keyboard and I think everything sounds terrible, or everything I'm playing sucks, like I'm garbage. I'll open up my REX files folder and I'll just go through it.
I find that an easy way to surpass writer's block is to just go through my REX files, hit a few keys, seeing if something clicks in my head. I might do little stuff like changing the pitch or reversing it. That usually gets me through writer's block.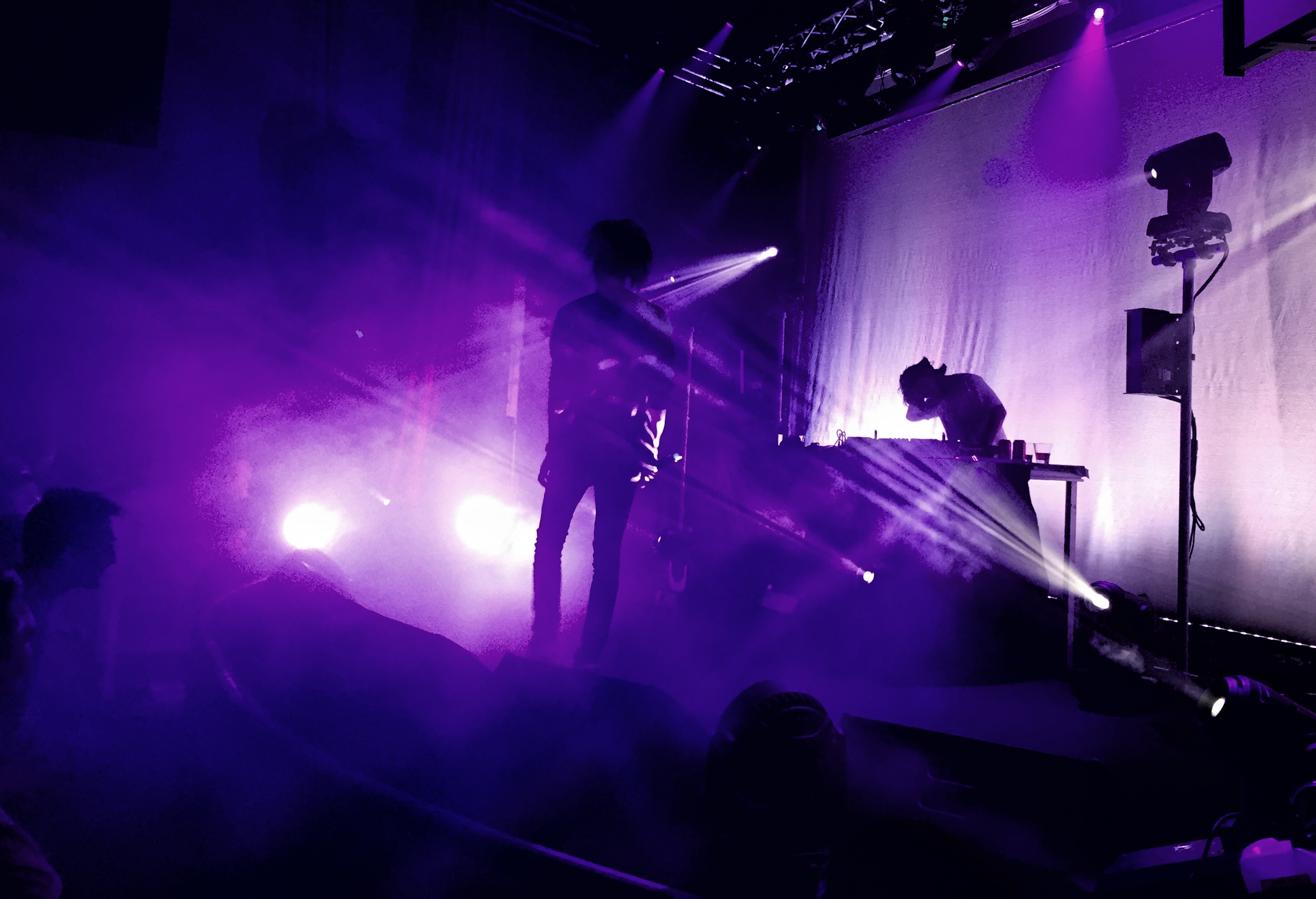 Do you have any special Reason production trick that you always use?
I swear by the tape setting in Scream 4! You could almost put that on every single sound or drum hit. It makes it sound warm, you know? Other than that I like adding things to the master, even an odd thing like Polar pitch shifter, I use that on everything!
The three most used devices in your Reason rack?
Polar, Scream 4, Thor. Thor is my synth of choice! You can just get the most creative with it! Make a whole new sound, make it wobble, make it gate, change the pitch as it goes. You can do a lot of crazy stuff with Malström too! Try loading the Thunder graintable in Malström and make the movement stop at the perfect spot and it sounds like a synth note. I would pick the Thor over the Malström at this point in my life though.
What do you use for drums? NNXT or Kong?
It's funny, when I started I used to put all my drums in one or two Redrums. The kicks, snare and hats all in the same Redrum. Later I got into opening a new NN19 for every single hit, so all my drums would be on nine different NN19s. I know you can do it with Kong, EQ different hits differently but I'm so used to the NN19 way. Since Reason now has Drag and Drop–a lot of times I'll just drag the hit right onto the screen and go from there.
I use a lot of sounds from the Kong kits because there's a lot of cool sounds in there. I use a lot of those hits, but I just don't like having all my drums on one track. I know you can do each hit on a different track, but in my head it's easier to use NN19 to use drums.
This is a hard one: what's your all-time favorite album?
It's gotta be Oval – 94 Diskont. That's my chill music! When I'm just chilling, that's what I like to listen to–minimal and ambient and relaxing. That's gotta be my favorite. I can't listen to it when I'm partying, it's not really a party album but as far as every other situation in life, it's my go to album.
Check out SKYWLKR on Soundcloud or follow him on Facebook!