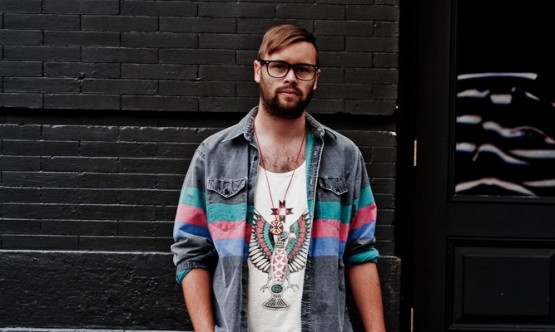 Harald Austad is a producer and songwriter from Norway. He's worked with artists such as Spellemanns winners (Norwegian Grammys artists of the year) Karpe Diem, Madcon and Jaa9&Onkl P and winner of Norway's Got Talent, Sirius, selling platinum albums and singles. An avid Reason user, we sat down to talk music with Harald.
How do you use Reason in your music making?
I use Reason to make all my beats! Maybe start out with some drums or browse sounds and play with melodiesto get a groove going and then building layer by layer and arranging until the track is there. I mostly use midi, but love the new features for audio editing. I used to combine it with other DAWs, but now I'd say I use Reason for 90% of all the work I do. It's just the best workflow for me, being fast and intuitive. Also, by using the racks in Reason I've learned how to operate in an analog studio better than any other DAW could have.
What's the best music making tip you ever got?
Don't think. Just do. There is no right or wrong, and instead of pondering whether you should do this or that, just go with the flow and create. It doesn't work out perfect every time, but hey, you can always make a new track..
Do you have any favorite sound or patch?
Doing a lot of hiphop, the MPC60 ReFill is great for 808s. Also I love the Reason Electric Bass and Piano ReFills. Simply amazing! Whenever I need orchestra stuff I tend to use the Orkester Soundbank, but whatever sounds I'm using, they're always processed with eq/comp/filters/reverb etc so the final sound will have it's own expression. With all the new Rack Extensions, the possibilities are just endless! I use the Rotor a lot to add warmth to sounds and the Softube Saturation Knob is never wrong. The Korg Polysix and MonoPoly is great for tweaking sounds, as is Rob Papen's Predator, but Thor is still maybe the best there is..
What do you do when writer's block strikes?
Turn on Reason. If Reason is not up and running, I'm not making any music. If I'm uninspired and the process is going slowly, I'll still make something.. It's better to make a slightly boring idea than no idea. You never know, it could be useful in the future, or fit an artist or writer you didn't think about at the time. What inspires me are the sounds, so try out a new Rack Extension or a ReFill and that should help you on the way.
When it comes to writing lyrics, Stargate gave me a good tip that I've been using ever since; Write what you see, not what you feel. When you write 'through your eyes' it's much more easy for others to relate and you can show people your story rather than just saying 'I love you baby'..
What has been the best moment in your music making career thus far?
The next track! It's always about making the next one. I try no to dwell, but constantly keep making new music. It's just like training for anything else. Nothing beats the feeling of starting with nothing and ending up with a great new track. Obviously, hearing my tracks on radio for the first time was pretty cool, but the best moment so far was when the National Broadcasting Orchestra of Norway rearranged and performed a song I did and played it with full orchestra, drums, guitar, choir etc on primetime TV with the King of Norway throwing his hands in the air!
Any Words of Wisdom for aspiring producers and musicians?
The only thing you can do better than anybody else is you. Although I take inspiration and ideas from listening to others, the more honest your own expression is, the better the song will be. It's not always easy, but keep working and learning your skills. It's a craft, and you get better by doing and experimenting. Hard work beats talent, but if you got both, you will make it! Be persistent.
https://soundcloud.com/haraldaustad/trobl