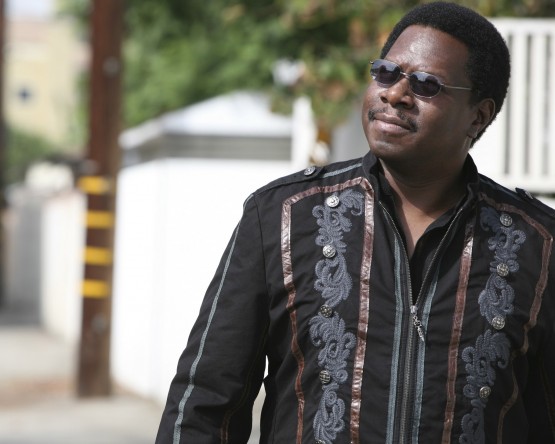 Having worked with Madonna, Billy Idol, Marcus Miller, Eric Clapton, Stevie Wonder and many, many more—Dave Isaac has some truly impressive credits under his belt. Not only that, he's earned 3 Grammy Awards too! In the studio, Reason plays an important part of his productions.
Want to find out more about his approach to music production? Then read on below.
How do you use Reason in your music making?
Morris Hayes and myself (a production team known as The Kommittee), are constantly crossing DAW platforms in our writing and mixing stages. We use each DAW for what it's great for and what it's not necessarily known for. I like the fact that Reason adds another element to the computer world with the ability to wire your rack how you want it to be. Now that's a ReWire!
What's the best music making tip you ever got?
Don't add things to the music just to add them. When you add a sound, you don't have to add it throughout the entire song. To hear it once makes it more special. When it comes to writing lyrics, don't add nonsense just to rhyme. Have a conversation with somebody and everyone will get it. Make everything count, make everything mean something and make everyone get it in 60 seconds or less.
What do you do when inspiration just isn't there?
I listen to music without any distractions and with my eyes closed. I will put on different genres than what I would normally listen to. I play them in "Shuffle Mode" so I won't know what to expect. The music will begin to give me the lesson for the day and plenty of ideas to get back to writing or mixing. Next, I will go to instruments or software instruments that I wouldn't normally use and go from there.
What has been the best moment in your music making career thus far?
I've been blessed with many moments in my life. When I look back, some to this day feels like a dream! But if I had to choose just one, it would be the first time that I answered the phone and someone was on the other end crying, telling me that their music sounded so beautiful and thanked me for it.
Any words of wisdom for aspiring producers and musicians?
To me, music is about the camaraderie of people relating to each other from the soul. Don't let a computer compensate for the lack of a human conversation. Strive to create music that's easy to recreate live, meaning to actually perform in real time. To know that what I just did in front of that person made them react beyond what I expected. What can I do to move people today and tomorrow? Strive to create music that gets better with time. Whether your music is performed instrumentally, acoustically or in a different genre, it should get better. Most importantly, when you can help someone have fun and party, fall in love, relax or escape bad times, now you're making music! Make music to move people and change the world as you change the game.