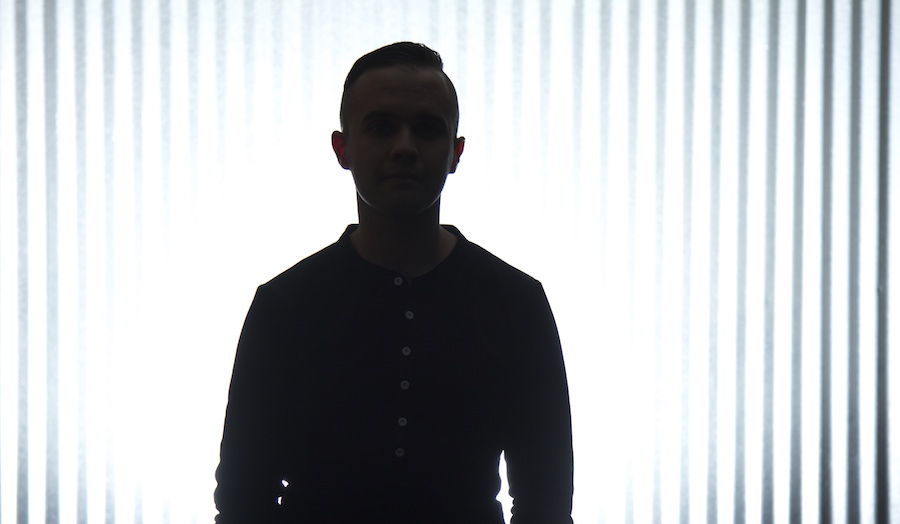 Dan Briggs is the bass player in progressive metal band Between the Buried and Me, jazz fusion trio Trioscapes and the project Orbs. He's been an avid Reason user since 2003 and uses it both when composing and on stage with his band. Currently he is on tour with Between the Buried and Me and we had the opportunity to ask him a few questions when they made their stop in Stockholm for a show.
Be sure to play Dan's music pieces and when inspiration strikes, open in Reason or Take and collaborate with him!
How do you use Reason in your music making? Do you have any examples of where you've used it?
I use it from the very first note while composing to the very last. I started using Reason when I was in college in 2003, and really it was to use the ReDrum and I would import it into my session in Sonar. As the years went on I was implementing more keyboards into my writing, and then the Reason updates allowed you to record audio and have a session just like I had in Sonar so I just stopped using it altogether and moved my whole operation into Reason and it has been so easy and wonderful ever since.
When you load up a brand new Reason song, what's the very first thing you do?
Well, my saved rack is Piano, a KONG drumset I put together with drummer Matt Lynch (Trioscapes), two Guitar tracks and a Bass track. That way at the very least I'm able to capture an idea just by starting the program, finding the BPM and rolling.
How do you use Reason in Between the Buried and Me? Do you use Reason in a live environment?
Both in the studio and now live. I had been arranging full songs in there, especially for the new Coma Ecliptic album, and a lot of the key sounds we ended up using on the record were straight from the demos Tommy and I did. So when it came time to put a rig together to play live, I didn't want to get a keyboard and try to replicate sounds as best as I could, so I ended up running Reason on a Microsoft Surface. It runs perfectly and the Surface is a super powerful and reliable device.
How does collaborating work for you in a band context? How does Between the Buried and Me usually write and arrange a song?
It's different for every band I'm in, which is kind of cool. Between the Buried and Me is very much about writing on your own and bringing it together after the fact. We're not super productive sitting in the rehearsal room trying to write songs, and especially the direction the songs have gone it's kind of like a singular vision and less chaotic like everything was in the past. That was literally the result of 4 or 5 minds all throwing ideas against the wall. I would think if someone listened to the new album it might make a little more sense as to how it's written. In Trioscapes, you know it's like a jazz/fusion trio ensemble so it's really about vibing off each other, a lot of magic happens on the spot. Orbs functions as a duo of musicians trying to bring other things out in each other; Ashley [Ellyllon] has really helped harness my creative energy and I've helped expand her mind as to what song formats can be. My new group Nova Collective is a cross continent group with two Americans and two Brits, so Reason has been a real life saver there. We're able to share the same Reason session with each other and everyone can learn a song based off of the midi, or I can show a guitar idea that can then be manipulated and changed, or key ideas that our keyboardist can expand upon. So easy considering how much distance was between us while we were writing!
Have you ever experienced writing blocks? If so, how did you overcome them?
I know when to step away, but honestly I'm usually locked in with a new project almost all the time when I'm home. I like to stay creatively active, and when there's new outlets and people to bounce ideas off of I feel like it could never end. I'm inspired by so many different things; obviously a million different kinds of music, film, sometimes even just reading interviews with creative minds or people in different art fields, or grey days, beautiful days, when the Cleveland Indians win, who knows.
What do you like the most: creating and writing in the studio or touring and playing live?
I like a balance. I like to keep things fresh creatively, so I love living in a project and then kind of moving on to the next thing, so touring on an album for two years I don't really mind, as long as I have other things going on, keeping me active creatively. Between the Buried and Me has been able to tour less the last handful of years which has been good for everyone starting familes and what not, but I stay feverishly busy in my "down time" so I love having time away from touring for that.
What's the hardest thing about making music, what do you struggle with the most?
On the creative front, nothing really. Creating music is a joy, it's fun to constantly push and challenge yourself. The real struggle is after you've created something. Between the Buried and Me has a great team of people to help push it, but I don't really have that with any of my other projects. It's insanely frustrating because you feel like you're starting from zero every time even though you've been touring and putting out albums for over a decade.
What's your all-time favorite album?
Impossible question! Some favorites: Oingo Boingo "Only a Lad", Dream Theater "Scenes From a Memory", Mahavishnu Orchestra "Visions From the Emerald Beyond", Genesis "Selling England by the Pound".
The three most used devices in your Reason rack?
KONG, Thor, and ReTron.
What advice would you give to other people who are motivated to become more creative in their music making?
Just do it! Find people to create with, don't limit yourself, just have a blast.
What's your best music making tips for someone that is just starting out?
Just be adventurous, explore a ton of different music, find out what your favorite artists are inspired by and really dig deep.