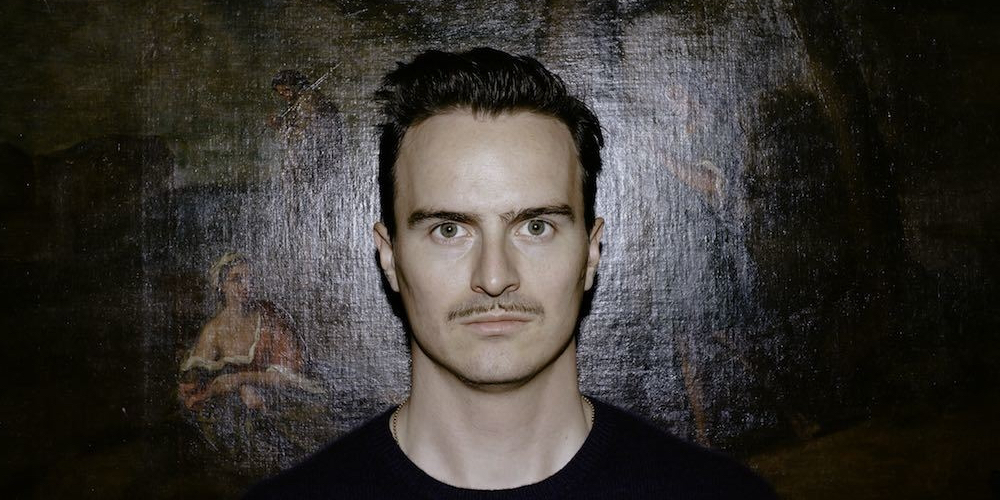 The world of Cid Rim circles around the boundless magic and mythical formulas of funk. When speaking of his influences and musical socialisation, the 28 year old viennese producer and drummer of JSBL inevitably ends in the 70's of the past century. While starting as an enthusiastic sample digger, his current works has a playful and interlaced sound, shifted with deep chords. A hybrid of programmed beats and analogue drum patterns meets razor sharp grooves and monumental power-steps. We had a chance to ask him some questions about his music making and feature an exclusive track dropped to Allihoopa. Check it out below!
How do you use Reason in your music making?
Reason is my main production software. It was the first proper program i got, when i was 14 or so and it still is.
What are the three most used devices in your Reason rack?
NN19, Redrum, Subtractor… still!
You just released your new record Charge / Kano and we've been playing it loud in the office. Could you tell us a bit about the creation of these two tracks?
I had a loop of the beat in the beginning of "Charge" lying around. Then I came up with the main chord progression on the piano and when I started to put those two together on the computer i had something in mind, like a huge wall of big band brass for the chords. I tried out how close I could come to that feeling with synth sounds. As soon as i had the main part, the rest of the track went quite easily.
Then when I had it finished, I already knew I wanted to put it on the A side of a record with two club tracks only so I needed another one that fits. Inspired by the drum rolls of the A side I thought I could maybe go even more into to a higher, faster, ridiculous show-off fusion vibe with the second one. It's named after the Mortal Kombat Character "Kano" that can perform a horizontal and upwards roll to hit the opponent. The fast hook of the track reminded me of that move.
What motivates your creative ideas and creative activity?
Just music making itself. I'm enjoying lots of other activities that could seem to influence my music but ultimately I think my main inspiration comes from making music. It's not like the fantastic dish you ate yesterday will get you an idea for the track you're making today. It's rather the amazing beat you just programmed or the bassline you just played that inspires you to go further and maybe make an entire track out of it.
Being a drummer, how does that influence your song writing and producing? The track Saturated Phat Boy you dropped to Propellerhead has quite a complex rhythm.
It helps, but not as much as you'd think. I believe that you can learn how to compose beats on a drum set as well as on a drum computer. In fact the mixture of both is probably a very healthy one, but its not essential. I know producers composing the sickest chord progressions without ever having touched a piano before, so…
Is there something that you do to put yourself into a creative state of mind?
I think the important point is not how to get inspired, but to keep on trying if you're not!
If you have experienced creative blocks, how have you overcome them?
Even more trying. It can help if you start doing things differently. If you got a certain pattern of working, try to lose it, mix it up, go from the back to the front. Or just work with sounds you've never used before. Flip things up and surprise yourself. Just don't stop trying and playing around, I think that's the most important thing.
What advice would you give to other people who are motivated to become more creative in their music making?
It takes time to achieve something. Creativity comes from playing so take your time for playing around. Perfection comes with practice and time, so again, take your time and be patient. If you like making music and you're good at it you just need to do it every day!
Cid Rim also dropped an original piece of music to Allihoopa called "Saturated Phat Boy". Take a listen below! Want to add vocals, an instrument or remix the song? Just open it in Take or Reason to add your own part and join the music making.